Roger Sobotkiewicz K.C.: Chairperson
Chair and Chief Executive Officer                                                                                                                                                                                                                                                                      
Roger Sobotkiewicz was appointed Chairperson of the Authority on February 4, 2016.                                                                                                                                                                            
Prior to that, he held the position of acting Chairperson since February 1, 2015.
He is also the CEO of the Authority and holds a number of statutory appointments, including:
Superintendent of Insurance;
Superintendent of Pensions;
Superintendent of Financial Institutions; and,
Registrar of Credit Unions.
Mr. Sobotkiewicz acted as legal counsel for the Authority for more than a decade, during which time he led a number of significant policy initiatives. Prior to joining the Authority, he practiced law in private practice and in the Crown sector. He holds a Bachelor of Law from the University of Manitoba. 
In 2022, Mr. Sobotkiewicz was awarded the Queen Elizabeth II Platinum Jubilee Medal and was distinguished with the King's Counsel designation.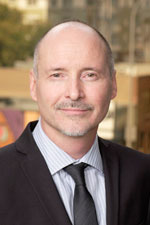 Howard Crofts: Vice-Chairperson
Howard Crofts was appointed to the Authority in December 2015 and was appointed by Order in Council on June 29, 2023 to be Vice-Chairperson. He is a Chartered Professional Accountant (FCPA, FCA) and holds a Bachelor of Administration degree from the University of Saskatchewan. Mr. Crofts practised public accounting for 40 years until retiring from MNP LLP where he held various leadership roles in the firm during the last 10 years of his career. 

Mr. Crofts has been involved with health-related charitable organizations as a volunteer with the Canadian Cancer Society, Chair of the Hospitals of Regina Foundation, and served on the Boards of Directors of Group Medical Services, Raven Oil Corporation, the Saskatchewan Auto Fund and SGI and its subsidiaries and as a member of the Investment Review and Pension Committees of TD Greystone Managed Investments Inc. Mr. Crofts is currently active serving as a member of the boards and various committees of the Saskatchewan Cancer Agency and Pro Docs Ltd.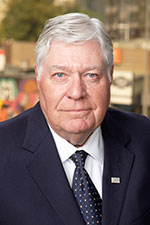 Tracey Bakkeli: Member
Tracey Bakkeli was appointed to the Authority in July of 2021. Ms. Bakkeli possesses a unique combination of governance, business and regulatory experience.                                                                                                                                                                                                                                                                                                                                                            Since founding her consulting firm in 1999 she has been a trusted business adviser to private companies, public sector entities, co-operatives, not-for-profits and regulators. Over her career, she has helped boards and senior executives design and implement strategic plans and operational improvements. She has served as a director and committee chair for Canada Deposit Insurance Corporation (CDIC), Sherwood Co-operative, SaskTel, Life Insurance Council of Saskatchewan and the Regina Economic Development Authority. Ms. Bakkeli holds an MBA from the Ivey Business School and a B.Admin.from the University of Regina. Ms. Bakkeli is the recipient of a Queen's Diamond Jubilee Medal and was included in Saskatchewan Business magazine's list of women of influence. As a passionate reader, she is delighted to volunteer as a United Way literacy tutor.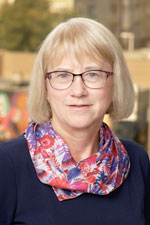 Norm Halldorson: Member
Norm Halldorson was appointed to the Authority in August of  2018. Mr. Halldorson holds a Bachelor of Commerce degree from the University of Saskatchewan (U of S), with Honours and with Distinction, and is a Chartered Professional Accountant. He has extensive private sector experience, having retired in 2008 from 40 years in public practice with KPMG, Calgary and Saskatoon, including several senior leadership positions. 

Mr. Halldorson served his profession as a member of Council, chaired several of their committees, and represented them on the U of S Senate. He chaired the Saskatchewan Chamber Awards for Business Excellence and was a Founding Director for the Saskatchewan chapter of the Canadian Association of Family Enterprise. In 1995, he was awarded an FCA designation for distinguished service.

Post retirement, Mr. Halldorson served on a Corporate Board, chairing their Aquisition and Audit Committees, and served for nine years on the Board of Management of Canada Revenue Agency, and Chair of their Audit Committee.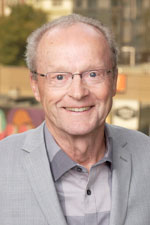 Gordon Hamilton: Member
Gordon Hamilton was appointed to the Authority in June 2009. Mr.Hamilton is a lawyer in private practice with the Saskatchewan law firm, McDougall Gauley LLP. He has extensive experience in human resources, labour relations and administrative law, having served on both the Saskatchewan Labour Relations Board and the Canada Industrial Relations Board. He has recently completed post-graduate studies in adjudication and arbitration law and procedure. Mr. Hamilton has previously held senior positions with Saskatchewan co-operatives and credit unions.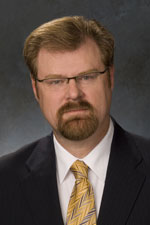 Karen Prisciak, K.C.: Member
Karen Prisciak, K.C, was appointed to the Authority in July 2021. Ms. Prisciak, K.C., has practiced law in Saskatoon for 37 years primarily as a civil litigator. Her practice focused on professional regulation, including prosecution of professionals in discipline matters and judicial reviews at the Court of King's Bench and Court of Appeal. She frequently provides guidance to Investigation Committees involved in professional discipline. She has presented at legal conferences on topics related to administrative tribunals, their legislation and the common-law principles applicable to the governance of professionals.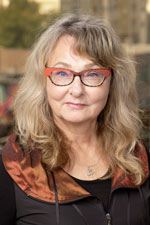 Linda Zarzeczny, K.C.: Member
Linda Zarzeczny, K.C.. was appointed to the Authority in June 2023. Ms. Zarzeczny, K.C..has a Bachelor of Laws degree from the University of Saskatchewan. She spent time in private practice and as in-house counsel with NOVA Corporation of Alberta. Most of her career has been with the Saskatchewan Ministry of Justice, as Senior Crown Counsel and as a senior manager, where has played a lead role in advising many Ministries. Linda also served as Deputy Superintendent and Deputy Registrar at the Saskatchewan Financial Regulatory Authority. She was Executive Director of the Civil Law Division, the first Assistant Deputy Attorney General of the Legal Services Division, and most recently the Deputy Minister of Justice and Deputy Attorney General for Saskatchewan.

Linda has been active in a variety of community and professional organizations, including the United Way, the Canadian Bar Association and Hockey Regina. She was a member of the Board of the Credit Union Deposit Guarantee Corporation and the Law Foundation of Saskatchewan and is on the Dean's Advisory Council for the College of Law. She was awarded a King's Counsel designation in 2006 and the Queen's Platinum Jubilee Medal in 2022.